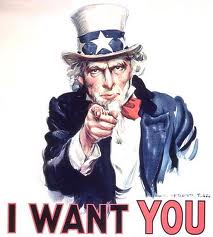 SELLERS WANTED!!!
Pent-up housing demand has finally exploded. For sellers who were discouraged months or years ago, is it time to try again?
By Chrystal Caruthers
CTW Features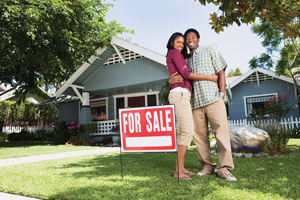 After five years of steady housing market declines, homeowners are finally seeing light at the end of the recession. For many municipalities and metro areas, it is now a seller's market.
That means sellers who have been sitting out the recession-level low prices are now being urged to put their homes on the market to meet pent-up buyer demand. Homes are selling faster, for more money and usually with multiple offers.
"If someone is looking to buy in East Sacramento, there are only one or two houses available," says Tom Gonsalves, broker-owner of Gonsalves Real Estate Properties in Sacramento, Calif. The market is so strong that he's confident his properties can demand a higher selling price than other recent comparative sales.
Gonsalves says the Sacramento housing market has doubled since last year. "That house that was $80,000 last year is now selling for $160,000 today," he says. The reason? Limited supply.
Banks are still holding onto foreclosed properties or selling them in bulk to national investors, which strains supply. Homeowners, in many cases, are just starting to wake up to the news that buyers are actively overbidding list prices and are eager to purchase, he says.
All of this means the housing market is off-kilter in many markets, especially in the West.
According to the National Association of Realtors, western states have been calling for an expedited process to get more foreclosures on the market. "They have more buyers than available property," says Lawrence Yun, chief economist of NAR.
Nationally, all regions are seeing an increase in real estate activity. "In spite of tight access to credit and limited inventory," Yun says, "buyer traffic is 31 percent stronger than a year ago."
Yun says the only way to tame double-digit price growth is with new inventory. Existing-home sales are at the highest pace since November 2009, when the first-time homebuyer tax credit caused a spike in sales. Yet, there is only a 5.2-month national housing supply, down from 6.6 months in 2012.
"With homes selling in half the time it took to sell a year ago, buyers must be both decisive and prudent," says Gary Thomas, president of NAR.
Another example of a seller's market is Chicago, where homes that generated little interest in previous years are being snapped up by eager buyers.
Marty Winefield, a Coldwell Banker agent in Chicago's Lakeview neighborhood says he listed a house in 2011 for $575,000 and got no offers in a six-month period. Recently, he re-listed the same house at the same price, and it's now sold.
"Most of my sellers are happy," he says. The Midwest is enjoying a 19.5 percent increase in median home sales from this time last year.
"We're seeing more buyers, but they aren't willing to aggressively pay more than they need to," Winefield says. "The market is more disciplined."
He cites another example of a townhouse he listed that generated multiple offers. "I got five offers but none over list price," he says.
All real estate is local. Still, national statistics suggest that more and more local markets are looking attractive to sellers. National inventory levels are 20 percent below a year ago, according to NAR. The Buyer Traffic Index hit a high of 72, signifying increased demand, while The Seller Traffic Index clocked in at 41, indicating a shortage of supply, according to Realtors Confidence Index report.
Nearly all agents surveyed in the confidence report said they expect prices to continue rising for the rest of the year.
Gonsalves agrees. He says "I'm telling buyers to come in with more money or go find another house, but they can't. [The inventory] is just not out there."
Copyright © CTW Features