Use your IRA or 401K to purchase real estate.
If you missed our recent Speaker Series you missed a great presentation by Michael McNair of IRA Trust Services, on investing your IRA money in alternative investments; Real Estate, Precious Metals, Trust Deeds and more. This is basically an unknown area. Through a Self Directed IRA you are allowed to . Most of us have our money with an advisor that does not know much about real estate. I personally had a financial advisor call Real Estate "Risky".

These same advisors, stock brokers,

etc. are always telling us to diversify our assets into small cap, large cap, fixed income, emerging market, etc. Please note, they never say anything about Real Estate. Real Estate offers appreciation, leverage and cash flow. It offers security that the value will never go to zero. You can take some of your IRA or 401K and invest it into investment Real Estate.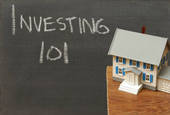 It is most effective if you pay for the property in full. Getting a loan is difficult but not impossible. You cannot benefit from the property; meaning you can't live in the property, use it for your business, or rent it to your children. You can combine you and your spouse's IRA's, or a friend or family member, you can even use some personal money and some IRA Money. The process is pretty simple.

Move your money into a Self Directed IRA. I use Michael McNair at IRA Services Trust in San Carlos. https://www.iraservices.com/. The IRA is the purchaser, not you personally. Rent is paid and deposited in the IRA account. IRA Services will send you a statement just like your stock broker. This is a great way to diversify your retirement assets. You can buy a condo, a single family, a commercial warehouse, land, etc. This is really worthwhile to take advantage of or at least to look into. Conservatively you can get a 3-5% return tax free plus appreciation. For more info please call me at 877-Lee-Sells or Michael NcNair- IRA Trust Services – (800) 248-8447